Branding a Boutique Brokerage
Company:
Sotera Living
Project:
Brand development, design of visual elements and collateral, and brand activation.
Sotera Living is a boutique brokerage in Orlando, FL. To stand out in a competitive real estate market, owner Lianna D'Angelo developed a unique vision for her company, which needed a strong brand to support it. Sotera Living is fully immersed in the communities where it does business. It connects with local shops, restaurants, and artists, while striving to help clients find not just a house, but a sanctuary.
For all strategic initiatives, Mach Media implements the IMAP steps to find a solution for our clients' challenges.
Mach Media supported Sotera Living through the following activities:
Strategy Development
Deep dive series of interviews with the client to truly get to know the vision, mission and personality of the brand, as well as short and long-term business goals.
Develop a first-year marketing and branding strategy.
Develop the brand's key messages and unique selling points.
Refine the brand's personality and tone of voice.
Branding
Design three visual branding concepts, and further evolve one concept into a full-fledged brand book that includes both the core brand elements (logo, typography and color palette), as well as practical implementation guidelines and governance.
Design brand assets and templates, such as business cards, post cards and letter head.
Event Support: Grand Opening
Plan the theme, support logistics, and work with vendors.
Create invitations and handouts; speech writing.
Act as the onsite event host
Marketing
Support ongoing tactical execution of the marketing plan, including newsletter and website support, as well as social media guidelines and planning.
The result is a unique brand that stands out and projects both personality and professionalism.
The brand book ensures consistent application of the visual elements across channels. Whether it's the look and feel of Sotera Living's Instagram feed, the professional style of its agents, the For Sale signage or the silky business cards with gold foil – this is a brand that can confidently sell million-dollar homes.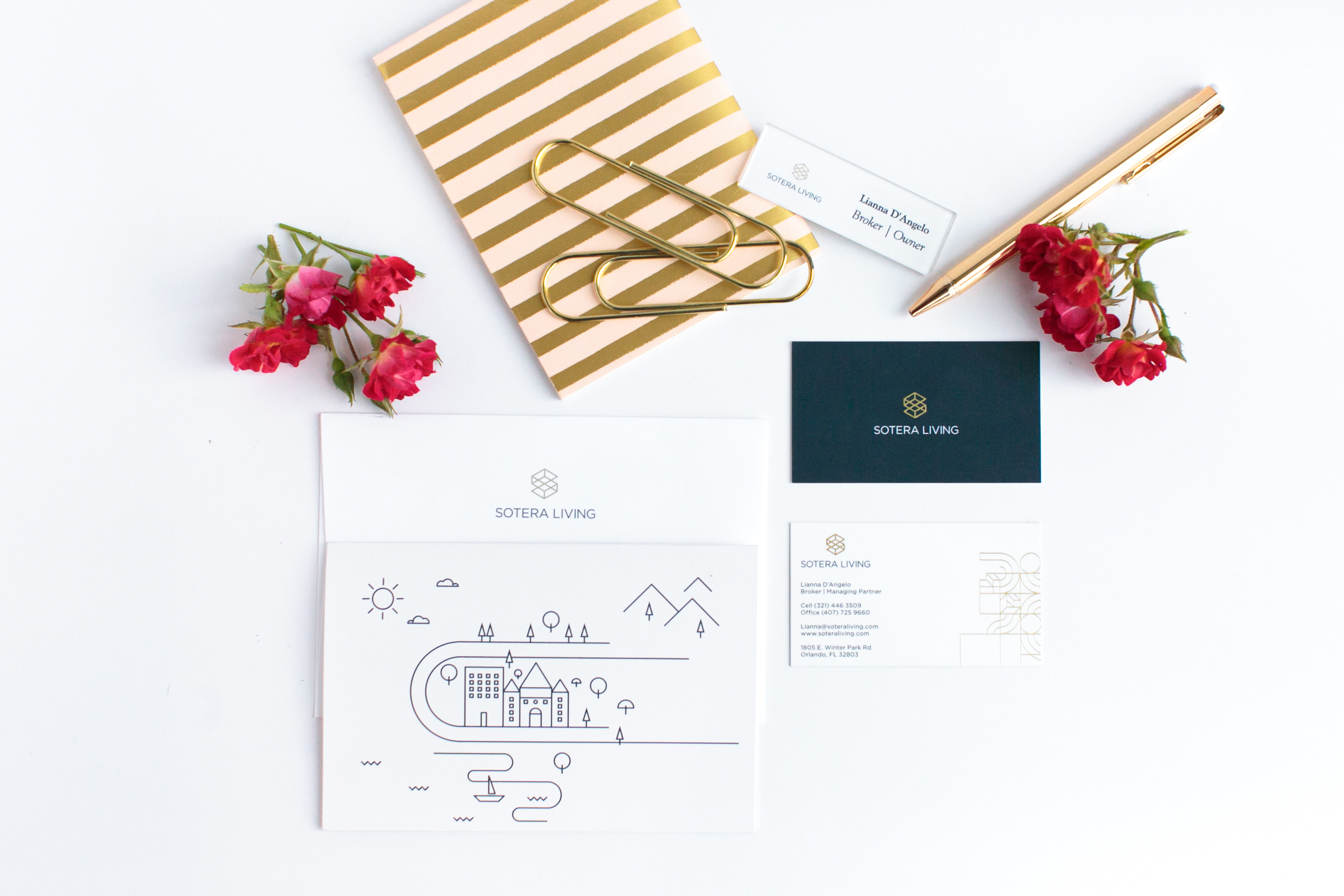 Additionally, Mach Media inspired Sotera Living to not just up its marketing game, but also to take a more personal approach with their own clients.

Mach Media supports its clients through tailored services to best address their unique challenges. See our solutions page for more information on the many ways in which we can help you. Contact us today!